Peckham Digital CIC
Peckham Digital CIC is a registered not-for-profit Community Interest Company, limited by guarantee.
We are delighted to be supported using public funding by the National Lottery through Arts Council England and to be working in close partnership with the UAL Creative Computing Institute.
Our Story
In late 2020, after a London Creative Coding meetup, Matt and Bea joined forces to start making a new creative computing festival here in sunny south-east London.
We want to introduce people to the wonderfully diverse new forms of creativity being produced using technology and to give a platform for emerging artists who push these boundaries whilst connecting with people in an engaging and accessible way.
We know there is huge potential to expand access and awareness of these art forms by getting people creating art using open source platforms and getting involved with collaborative digital communities.
Peckham Digital is a chance to experience some exciting and interactive artwork, create your own, learn from great artists, meet like-minded people, soak up some good vibes and make the world that little bit more creative.
We're glad to be here with you on this journey and we'd love to hear your thoughts on how to make the festival great. Give us a shout!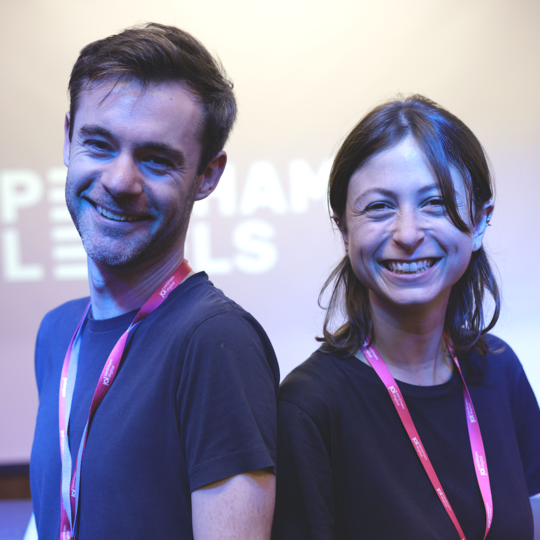 Donations
As a non-profit organisation, we rely on sponsorship from individuals and organisations to help bring our aims to life.
We use your donation to champion creative computing, support emerging artists, get people creating art using open source platforms, connect people with collaborative digital communities and keep all our events free for everyone.
Donations are easy and secure, via PayPal.
Credits
Festival branding 2023: Izzy Davies
Website: Matt McDonnell
Photos: Cymon Taylor